How can movie reviewers all be so wrong?
Tom Cruise knocks it out of the ball park in his latest movie "Jack Reacher: Never Go Back." Cruise costars with Cobie Smulders of TV's "How I Met Your Mother." And even better, the Marcus Theaters in Orland Park isn't even finished with its renovation and it is already one of the best theaters in Chicagoland
By Ray Hanania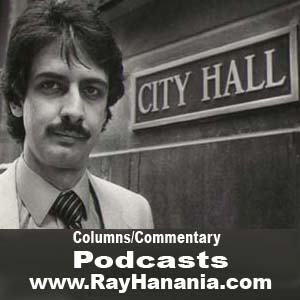 Just because Tom Cruise is a member of a cult of bullies, Scientology, doesn't mean he's not a great actor. And it shouldn't be a reason why so many movie reviewers were so unfair and wrong in reviewing the 2nd film in the Jack Reacher series, "Jack Reacher: Never Go Back."
Even better, I saw "Jack Reacher: Never Go Back" at the Marcus Theaters in Orland Park. Marcus Theaters isn't even finished with its Orland Park renovations and it is already one of the best theaters in Chicagoland. The theater experience there is phenomenal.
Marcus Theaters has set up a new seat reservation system, which I originally reviewed as wanting. But clearly, I didn't give Marcus Theaters enough time to finish their masterpiece. (Click to read review.)
But since then, they've corrected everything. You can now see the seat numbers and aisle letters easily — they light up. And, they have installed the new DreamLounge Recliners, which are fabulous and well worth the experience. The seat reservation system works perfectly!
Maybe it was Marcus theaters that made the film so enjoyable, but honestly, the second Jack Reacher film is not just great, it is action from start to finish.
Reacher, a retired  military special forces bad-ass, finds himself almost at every turn kicking ass and taking names from a bunch of bad guys.
===================
"Jack Reacher: Never Go Back" is a
Great action movie that you must see
Ignore the movie critics. They're stupid
===================
In this film, Reacher comes to the rescue of co-star Cobie Smulders, who plays Major Turner, a Washington D.C. based military commander falsely accused of espionage.
As you might expect, a dark and sinister corporation like Blackwater — can any company be more dark and sinister? Maybe only if they hired former Vice President Dick Cheney as their fearless money-grubbing leader.
Someone is killing American soldiers and Jack Reacher punches his way through car windows and faces to find out who. The movie offers bone-crushing, relentless entertaining script that is action-packed and never relents.
=======================
Marcus Theaters in Orland Park has tweaked their new
seat reservation system by making it so much easier to find your seats in the theater darkness, but more importantly, the comfort of the DreamLounge Recliners is beyond anything I have seen at any other theater
=======================
I wasn't surprised that the "professional movie reviewers" who trashed the film are being challenged by viewers who after seeing the film leave with jaw dropping excitement. Check out the reviews on Rotten Tomatoes where the official review is terrible but moviegoers gave it double the scores for excitement and entertainment.
And while I am so glad that Marcus Theaters in Orland Park has tweaked their new seat reservation system by making it so much easier  to find your seats in the theater darkness, the comfort of the DreamLounge Recliners is beyond anything I have seen at any other theater. It made the movie experience so much better.
Could movie comfort play that much more of a role in helping audiences to enjoy a film? Maybe so. You have to try Marcus Theaters out.
Some of the other great actors in the movie are: Aldis Hodge as "Espin," one of Smolder's top officers; Danika Yarosh as a distraught young loner, Samantha, who may or may not be Reacher's daughter; and, Patrick Heusinger who plays a vicious hunter who plays the leading role as the sinister assassin.
Marcus Theaters renovations
Marcus Theaters started the renovations earlier this year, but initially they implemented the reservation system first. And that caused some problems. The numbers on the old seats were hard to read when the lights dimmer as the ads and movies started. That did cause some problems with people taking the wrong seats and confrontations taking place when the movie started.
That's over now.
The aisle's are lit up in a soft amber color, and so are the individual seat numbers which are in a soft blue that is not distracting at all in the theater darkness when movies are in full momentum.
The DreamLounger Recliners provides movie-goers with the full comforts of home, and more importantly double the legroom. They easily recliner back, feet up and the back can stay up and go back in full recline. They are extremely comfortable. When the movie was over, I didn't want to leave.
They replaced all of the old seats in the always great UltraScreen DLX theater. Even the smaller theater rooms have the recliners.
Marcus Theaters is the 5th largest movie company in the country with 668 screens at 53 locations in Wisconsin, Illinois, Iowa, Minnesota, Nebraska, North Dakota and Ohio.
When Marcus Theaters in Orland Park is completed, it will be the best theater in Chicagoland, even better than iPic which offers some great food and is comfortable — although the little tables that swing around can be uncomfortable and annoying when trying to eat or move around before, during and after a movie showing.
Ignore Rotten Tomatoes and WGN's Dean Richards, a great guy who lost his mind in his poor review of this film. He's not the only one, of course. But I hate how professional movie reviewers always lose sight of what's important to the public: comfort, and a great storyline. It doesn't have to Shakespeare or Pulitzer Prize winning. It just has to keep your attention for the full length of the film and Jack Reacher: Never Go Back does that easily.
As for Scientology, well, they really owe Leah Remini a HUGE apology. Remini is a SAINT and the driving force of the successful King of Queens TV show which is now in re-run syndication. She didn't deserve the attacks and hassles and Cruise should make this right.

Ray Hanania is senior blogger for the Illinois News Network news site. He is an award winning former Chicago City Hall political reporter and columnist who covered the beat from 1976 through 1992 (From Mayor Daley to Mayor Daley). And, Hanania is a stubborn and loud critic of the biased mainstream American news media.

Hanania covered Chicago political beats including Chicago City Hall while at the Daily Southtown Newspapers (1976-1985) and later for the Chicago Sun-Times (1985-1992). He published The Villager Community Newspapers covering 12 Southwest suburban regions (1993-1997). Hanania also hosted live political news radio talkshows on WLS AM (1980 - 1991), and also on WBBM FM, WLUP FM, WSBC AM in Chicago, and WNZK AM in Detroit.

The recipient of four (4) Chicago Headline Club "Peter Lisagor Awards" for Column writing. In November 2006, Hanania was named "Best Ethnic American Columnist" by the New American Media;In 2009, he received the prestigious Sigma Delta Chi Award for Writing from the Society of Professional Journalists. Hananiaalso received two (2) Chicago Stick-o-Type awards from the Chicago Newspaper Guild, and in 1990 was nominated by the Chicago Sun-Times for a Pulitzer Prize for his four-part series on the Palestinian Intifada.

Hanania writes columns for the Southwest Community Newspaper Group including the Des Plaines Valley News, the Southwest News-Herald, the Regional News and the Reporter Newspapers.

Latest posts by RayHananiaINN (see all)