This post has already been read 1163 times!
iOS 10 was revealed grandly at WWDC 2016 (Worldwide Developers Conference), which is the company's annual event.
Though the software update is slated to be released in September, or probably with the launch of iPhone 7, if you are too eager to try the new update, you can sign up for Apple's public beta phase in July.
Here are some of the big features introduced in iOS 10: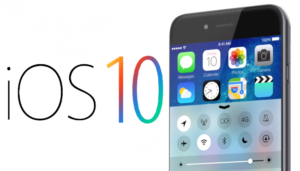 New iMessage Features
The iMessage interface might look the same in iOS 10 but a lot of new features have been added in it.
Firstly, inline links will be possible in the app, which means Youtube videos and music could be played from iMessage only, without leaving the apps.
The emoji size has got bigger, and now all the words that can be turned into an emoji will be highlighted in yellow. All users would have to do is 'tap' to convert them into emojis.
Another great announcement was iMessage being open to developers, which means we can expect many apps made specifically created for the messaging platform.
Siri is now open to developers
Apart from Siri being available on Mac, to take on Cortana, Apple has also added a Siri developer's kit so we can expect the personal assistant to help out with other third party apps.
For instance, Siri could be used to call a cab through Uber or Lyft, or send a new snap on Snapchat. In fact, all the apps should be available through Siri now that the developer's kit is available.
New Lock screen
The major change with iOS 10 in terms of interface, was the lock screen. It packs more features, and is much more interactive.
The new 'rise to wake' system recognizes when the device has been picked and automatically lights up the screen without the user even touching it.
The notification centre has also been changed, Apple claims it's much more smarter and it can update in real-time. So users won't see as many expired notifications. Widgets have been updated as well.
Photos overhaul
Places and Faces features have made its way back to iOS in a big way. Users will now be able to search and group pictures according to the objects in them, and their location.
It seems that this will work similar to Google Photos.
Other major changes
Apple Music, Maps and News have been redesigned. The company claims they are much more smoother and intuitive.
The new Home app to sync Home appliances with the iPhone has also been introduced, though it will be of no use for most people.
The best news though was that iPhone users will now be able to delete Stocks app, and other pre-loaded apps on their phone.
The Wake Up Alarm feature has been revamped as well, now the alarm won't just tell users when to wake up, but it also allow users to decide the number of hours they want to sleep. Accordingly the phone will start prompting when the user needs to go to bed to get that much hours of sleep.
Over all, iOS 10 seems to be a good addition and now the Apple lovers are waiting for the iPhone 7.

Steve Neuhaus is a freelance news, sports and community event blogger, photographer and videographer. He can be reached by email at
[email protected]

Latest posts by Steve Neuhaus (see all)