Democratic shots at Rauner seem lame for $2 million
By Ray Hanania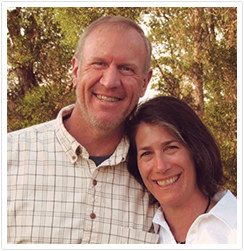 Bruce Rauner, the independently wealthy Republican businessman has everyone in a tizzy. His campaign came out of nowhere, made some smart decisions and is moving forward to headlock the Republican Party nomination on March 18.
The Democrats have invested some $2 million through PACs to target Rauner and dirty him up for the final stretch, assuming he does win the GOP Primary defeating better known rivals: Bill Brady, the Republican State Senator who is making his 3rd bid for the office after losing in 2010 to then Acting Gov. Pat Quinn; Sen. Kirk Dillard, whom most "Reagan Democrats" would have supported in 2010 had Brady not nosed Dillard out in that primary race; and the congenial Illinois Treasurer Dan Rutherford who has been dragged down by ugly attacks raising questions about his sexuality and allegations of sexual harassment.
The GOP primary mess only reinforces Rauner's certainty of winning. None of this rivals have the cash to beat him. It will be a gubernatorial version of the 2011 Chicago Mayoral election in which Rahm Emanuel moved back in to Chicago with a $14 million campaign war chest to blow away a field of veteran Chicago Democrats, former U.S. Senator Carol Moseley Braun, City Clerk Miguel Del Valle, and legal powerhouse Gery Chico, all of whom barely had $3 million in campaign funds together.
A lot of Democrats don't like Quinn. I recall Quinn as being a great outsider when I covered Chicago City Hall but when I moved to community radio, Quinn never thought I was worth spending any time on. No problem. Unfortunately, Quinn does that to a lot of people he once leaned on for support when he was the outside crusader battling the old Chicago Democratic Machine. Now, he's the insider. It comes with its privileges, of course, but Quinn brings in a lot of not-forgotten battles with his new suitors.
While Rauner has dominated the field with more TV commercials than Personal Injury Attorney Glenn Lerner, he's focused almost entirely on attacking Quinn. His Republican challengers have been left trying to dent Rauner's image. But Rauner was smart. His first move was to lock in key Republican support.
His move to win over the support and endorsement of key mainstream Republican Cook County Commissioner Elizabeth "Liz" Doody Gorman locked in his prominence with Republicans in the Democratic heavy Chicagoland region.Rauner's strategy has to be very simple. Get through the Republican Primary without bashing his Republican Rivals, leaving the door open to their possibly rallying around him afterwards.
And then do what every Republican easily does, win the downstate Republican vote by a large margin. It won't be enough to win the gubernatorial election.
But Rauner needs to also win soft Democratic support in the Democratic havens in Chicagoland. If Rauner can win some of those Democrats who have long memories, or have felt burned by Quinn's attitudes over the past few years, he has a formula to take the state and be the next Governor of Illinois.In 2010, Quinn only beat Brady by about 30,000 votes.
That's not too much to expect from disgruntled conservative "Reagan Democrats" who live in the Chicagoland area who just might turn to Rauner.Additionally, the Democrats, who have less money to spend than Rauner, are not spending it wisely. The attack ads they've funded with their last ditch burst of funds are lame, attacking Rauner for allegedly being friendly with Stuart Levine, the convicted felon who was part of the corrupt circle around former Gov. Rod Blagojevich.But throwing Blagojevich at Rauner is so ineffective.
Voters are tired of the "use Blagojevich to dirty up an opponent" by arguing someone was close to Blagojevich. The fact is Quinn was Blagojevich's running mate, after all. Quinn was his Lt. Governor, though he quickly distanced himself from Blagojevich when the governor's federal troubles exploded in newspaper driven investigations.
If they are going to beat Rauner, the Democrats need to come up with a better attack than simply throwing Blagojevich at him.In the end, the truth is the Democratic controlled House and Senate can just as easily work with a Republican Governor as they work with a former liberal who has joined the Democratic Party parade.Quinn has years of experience spinning the media and can easily handle himself in a debate.
But what's the real issue that voters care about? So far, no one has defined that, making it easy for Rauner to bludgeon his way into office with his bottomless financial pockets.Of course, having a guy who knows how to make money, instead of wastefully spending it, is probably what appeals to voters the most.
It's something Rauner is hammering away, unimpeded by the Democratic Pacs and consultants. And unless they can stop it with another issue, the certainty of what's going to happen in the Nov. 4 General Election is clear.

Related articles


Ray Hanania is senior blogger for the Illinois News Network news site. He is an award winning former Chicago City Hall political reporter and columnist who covered the beat from 1976 through 1992 (From Mayor Daley to Mayor Daley). And, Hanania is a stubborn and loud critic of the biased mainstream American news media.

Hanania covered Chicago political beats including Chicago City Hall while at the Daily Southtown Newspapers (1976-1985) and later for the Chicago Sun-Times (1985-1992). He published The Villager Community Newspapers covering 12 Southwest suburban regions (1993-1997). Hanania also hosted live political news radio talkshows on WLS AM (1980 - 1991), and also on WBBM FM, WLUP FM, WSBC AM in Chicago, and WNZK AM in Detroit.

The recipient of four (4) Chicago Headline Club "Peter Lisagor Awards" for Column writing. In November 2006, Hanania was named "Best Ethnic American Columnist" by the New American Media;In 2009, he received the prestigious Sigma Delta Chi Award for Writing from the Society of Professional Journalists. Hananiaalso received two (2) Chicago Stick-o-Type awards from the Chicago Newspaper Guild, and in 1990 was nominated by the Chicago Sun-Times for a Pulitzer Prize for his four-part series on the Palestinian Intifada.

Latest posts by RayHananiaINN (see all)